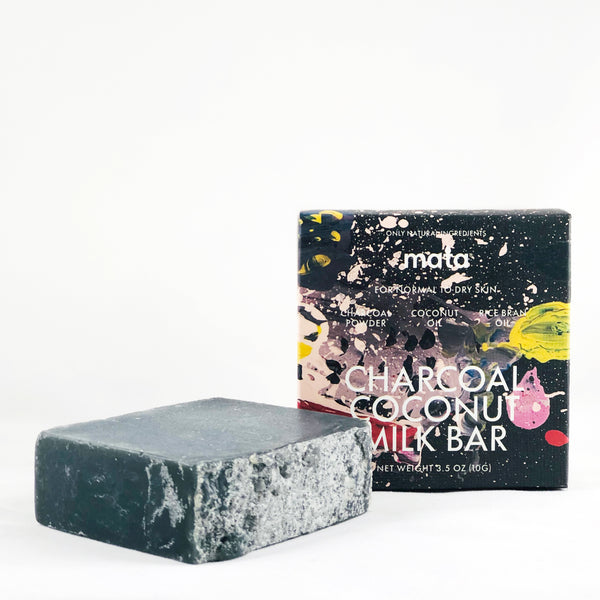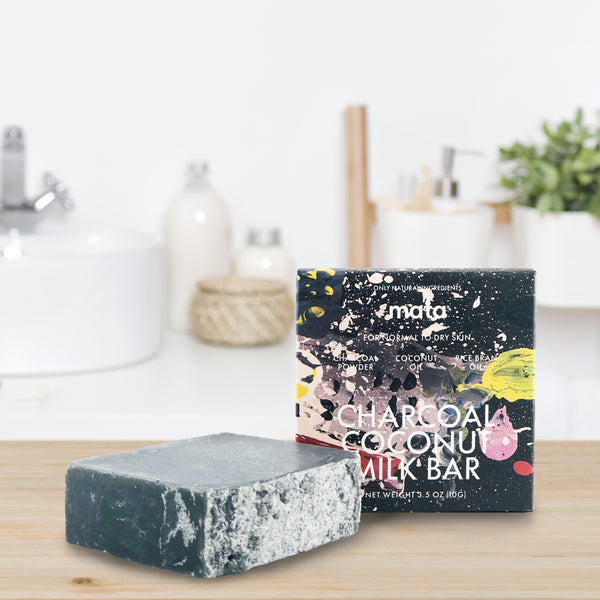 WHOLESALE, Case of 5 Charcoal Coconut Milk Hand and Body Bars
Cleanse, refresh and clarify

Naturally scented with tropical coconut

Hand-poured and hand-cut
Cleanse your pores with pure, natural ingredients. This beauty bar is crafted by hand in Thailand with the freshest charcoal powder and moisture-rich plant oils. Coconut and rice bran oils are high in skin-healthy fats, which completely dissolve lye to create a dense, sudsy soap bar. As you massage the handmade soap, it releases a smooth, silky lather with moisture that you can feel.
Use this beauty bar to cleanse and refresh your skin from head to toe. The charcoal pulls dirt, makeup, and impurities from your pores, which then rinse off completely in the plant-based oil lather. Enjoy clean, radiant skin with the lingering scent of coconut from a tropical paradise.
No SLS, SLES, No Alcohol, No Preservative, No Color Additive, No Citric Acid, No Chemical 
Handmade in Thailand with only the freshest ingredients from the earth. 
Mata makes it easy to give a meaningful gift to your friends and loved ones; simply write on the side of the box – no giftwrap needed! The colorful soap box is adorned with hand-picked paintings by Parada, a Thai artist who approaches every day with genuine love and compassion.
Ingredients : Charcoal Powder, Coconut Oil, Rice Bran Oil, Fragrance, Lye
Net Wt 3.5 Oz (10g)
MSRP $12
MTS-C35