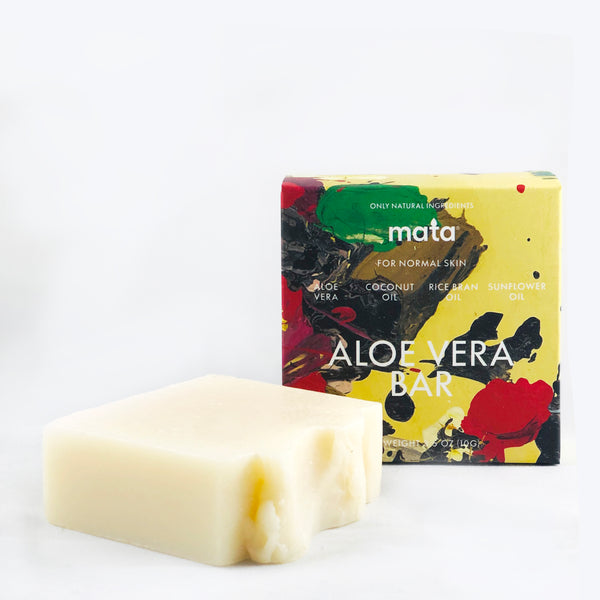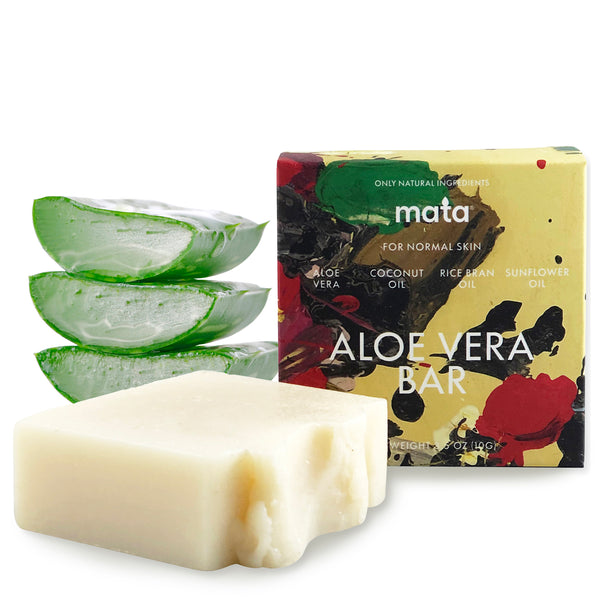 WHOLESALE, Case of 5 Aloe Vera Hand and Body Bars
Five moisturizing plant-based oils

Naturally scented with aloe vera

Perfect for head-to-toe skin pampering
Aloe vera is the first ingredient in this cold process soap bar, and your skin will benefit from a concentrated dose. Sustainably sourced aloe vera is blended with coconut, rice bran, palm, sunflower, and castor oils to create a lush, hydrating formula. These fatty plant oils are specially selected to completely dissolve the lye, so it's safe for all skin types.
Gently rub this dense aloe vera soap bar to release a lush, silky lather. The suds release hydrating oils that pamper skin without harsh, airy bubbles. Nourish your skin with a healing dose of antioxidants and vitamins. This head-to-toe body bar is artfully crafted to gently cleanse dry skin.
No SLS, SLES, No Alcohol, No Preservative, No Color Additive, No Citric Acid, No Chemical 
Handmade in Koh Samui, Thailand with only the freshest ingredients from the earth. 
Mata makes it easy to give a meaningful gift to your friends and loved ones; simply write on the side of the box – no giftwrap needed! The colorful soap box is adorned with hand-picked paintings by Parada, a Thai artist who approaches every day with genuine love and compassion.
Ingredients : Aloe Vera, Coconut Oil, Rice Bran Oil, Palm Oil, Sunflower Oil, Castor Oil, Fragrance, Lye
Net Wt 3.5 Oz (10g)
MSRP $12
MTS-A35