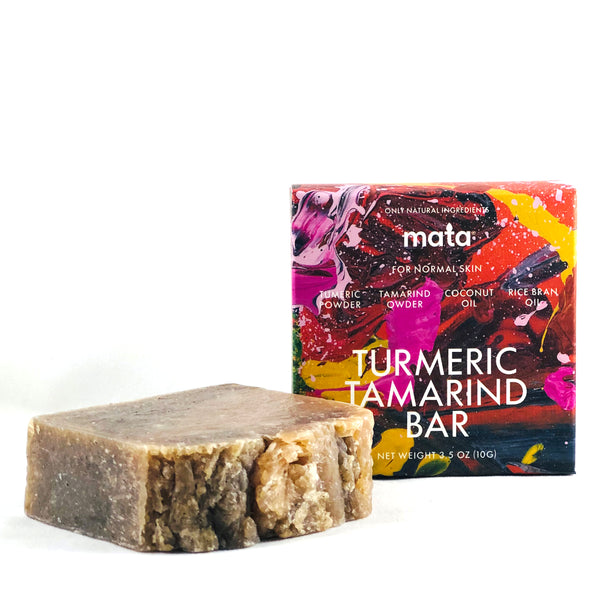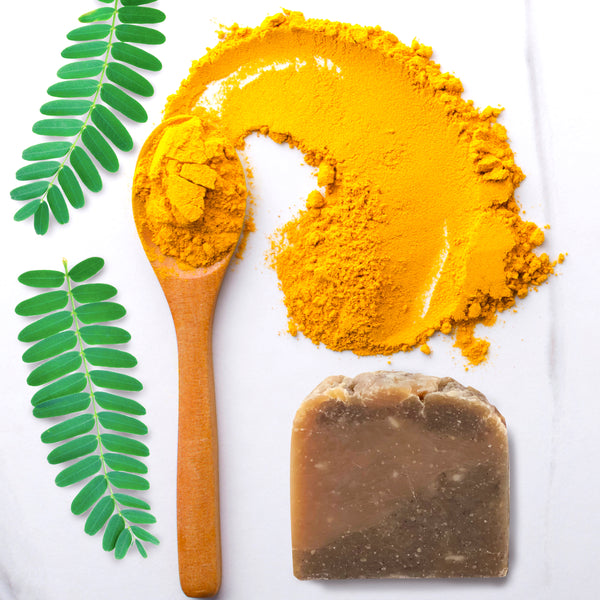 Turmeric Tamarind Soap
Anti-inflammatory, revitalizing turmeric

Naturally scented with Thai fruits and herbs

Perfect for full-body use with dry skin
Brighten and clarify your skin from head-to-toe. This natural bar soap combines anti-inflammatory turmeric and clarifying tamarind for a complete skin treatment. Four plant-based oils blend together to create a hydrating base with a silky, lush lather. The oils' natural fat content completely dissolves the lye to create a dense body bar that is safe for all skin types.
Feel the difference without any harsh or airy bubbles. Turmeric softens and comforts your skin, so it's the perfect body bar for dryness. The subtle scent of tamarind is perfect for everyone in the family.
Handmade in Koh Samui, Thailand with only the freshest ingredients from the earth. 
Mata makes it easy to give a meaningful gift to your friends and loved ones; simply write on the side of the box – no giftwrap needed! The colorful soap box is adorned with hand-picked paintings by Parada, a Thai artist who approaches every day with genuine love and compassion.
Ingredients : Turmeric Powder, Tamarind Powder, Coconut Oil, Rice Bran Oil, Sunflower Oil, Castor oil, Fragrance, Lye
Net Wt 3.5 Oz (10g)
MTS-T35