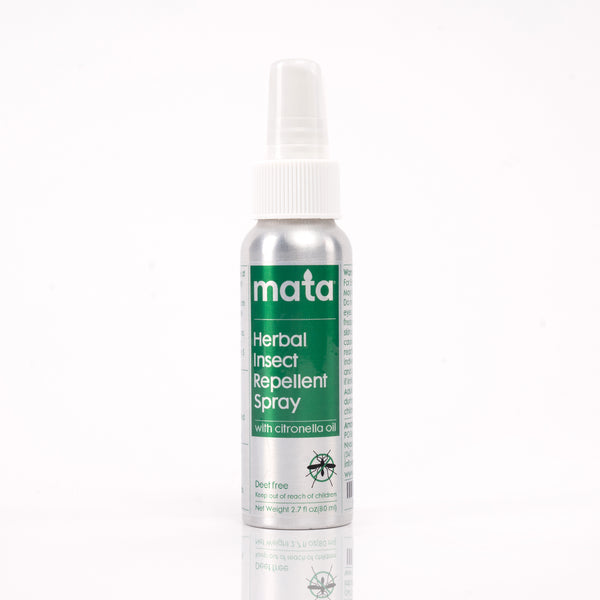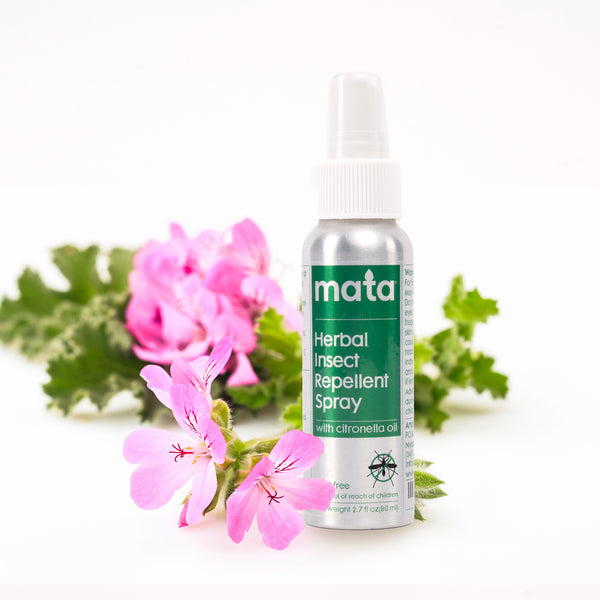 Mata Natural Mosquito Repellent Spray with Citronella Oil
Introducing Mata Herbal Insect Repellent: Your Natural Defense Against Bugs, just in time for Summer!
Say goodbye to pesky bugs with Mata's highly effective mosquito spray. Handmade in the US using authentic Citronella oil from Thailand, this bug spray is your ultimate solution. Originally available only at 5-star resorts in Samui Island, it's now accessible in the US with the same recipe and ingredients.
Mata Herbal Insect Repellent stands out from the rest with its natural and effective formula. Crafted with care, it provides a delightful scent, unlike conventional repellents with harsh chemical odors. Our DEET-free bug spray offers a safe and gentle alternative, ensuring peace of mind for you and your loved ones. Whether you're hiking, camping, or relaxing in your backyard, Mata Herbal Insect Repellent creates a protective barrier, keeping bugs away so you can enjoy your outdoor activities uninterrupted.
Handmade in the US
Ingredients Camphor, Citronella Oil, Eucalyptus Oil, Ethyl Alcohol

Net Weight: 2.7 fl oz. (80 ml)